Individual & Couples' Psychotherapy and Coaching
Path to Mastery and 'deep process facilitation' is Ed's unique method of uncovering and releasing blockages to your fullest authentic expression.  It involves an eclectic blend of Body oriented awareness, Voice Dialogue, Emotional Release, and Shadow Work.
Path to Mastery Offerings:
Couples – re-creating joy and connection; communication issues, recovery from betrayals; sacred sensuality & sexuality
Singles – intimacy issues; stress; discover and live with purpose; moving from depression and anxiety to joy
Workshops and Groups on a variety of subjects
Path to Mastery transformation begins with embracing both the shadows that block us from our fullest expression of Self; as well as knowing and living in the truth of who we are.  Ed's work, called 'Deep Process Facilitation' will skillfully guide you towards both.
Our shadow is a very elusive and powerful part of our being. Shadow material impacts us in ways that we can never fully discover. Shadow stops us from loving to the fullest, having the abundance we say we want, and may keep us distracted from really knowing the truth of who we are.
The truth is that we are magnificent beyond our imagination.
Ignoring shadow will never help us realize this; but knowing it will guide us to deeper truths to know and express in our world.
Want to be more loving? Know then also your shadow and your heart.
Want more abundance? Know your shadow and your magnificence.
Want the relationship of your dreams? Know deeply your shadow and your innate gifts.
Knowing does not mean just an acknowledgement of its existence; but knowing it means a willingness to explore and feel all the aspects of it without contracting.  Your shadow AND your symptoms of distress become your greatest teachers and are a source of your greatest gifts.  When shadow is integrated, it becomes the compost for which your magnificence can grow and unfold.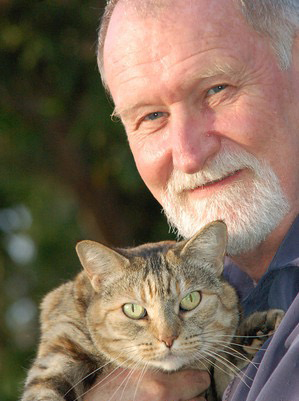 Ed Fell, Psychotherapist & Personal and Executive Coach
Path to Mastery Ongoing Events
Tuesday's 'Wake Up' Group
A highly committed community of men and women waking up to what is alive through Shadow work, Deep Process Facilitation, Trauma Release and Embodied Inner Work.
Thursday's 'Naked Souls' Group
We are in our 4th year of deep exploration of the power of truth and love to transform. Authentic intimacy has become the norm as we embrace vulnerability and transparency every week.
'WE Group'
Dates to be determined.
Before we work together, let me get to know you.  Inspire me with your transparency and truth.  The invitation is to deepen into your truth. These questions will set the stage for the work that is before you. Instructions: Do not read ahead to all the questions. Go...
read more
Seven Tantric Levels of Experience: First Level: This is the first of a series of blogs around my path of teaching tantra.  Each of the seven levels has volumes of information and I am choosing to offer  only small bits.  My hope is that it will inspire your own...
read more
" You have been the single most instrumental person to show me that I had lost my balls, and now I am happy to say that I have them back. Thank You! "
Daniel (from Australia)
Ed Fell is a man of extreme sensitivity, kindness, and compassion. I have been witness to his awareness of emotional dynamic and have experienced personally the depth of his genuine caring.   He is a man that touches hearts and opens doorways of understandings in people's lives.
In watching Ed teach about sexuality and the potential of intimacy with self and other, I am inspired and encouraged toward greater fulfillment and joy in my own life
Sandy Freid, M.Ed.